Sign Up For Our Newsletter
Stay up to speed with our latest promotions, special deals, and announcements by signing up for our free e-newsletter.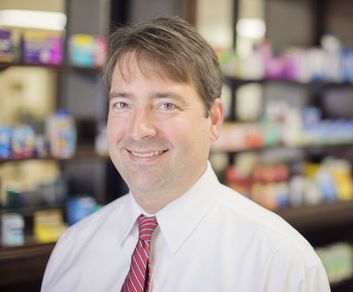 Meet Your Pharmacist
Pascagoula native, Tom Ashbaker, joined the Sav-Rex family as co-owner in 2017. A graduate of the University of South Alabama, he earned his doctorate of pharmacy degree from Samford University and has been a practicing pharmacist for the past eleven years. He and his wife, the former Rachael Willis of Pascagoula, are proud to call Pascagoula home. They have three sons, Aaron, Ellis, and Sam.
Specialized Services:
Your neighborhood pharmacy
As Jackson County's leading independently-owned local pharmacy, Sav-Rex understands the importance of personal service and local connections. Since 1968, our goal has been to provide our friends and neighbors with outstanding personalized care. We believe that our tradition of one-on-one, individual attention by your local pharmacist is still the best way to help you and your family with your health needs.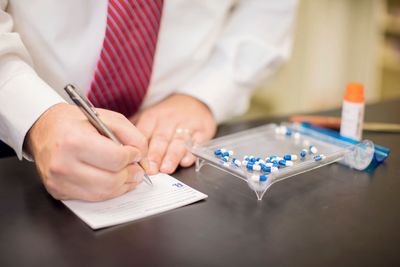 Our commitment to you
Sav-Rex has always strived to provide our patients with superior customer service and a knowledgeable, friendly staff. We will continuously modify our practice around the needs of our patients; because at Sav-Rex it is important to us to earn your business and earn your trust. We want to be YOUR pharmacy for many years to come.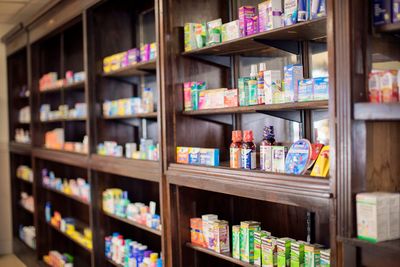 Our story
We have a long and history of superior customer service in Jackson County. We look forward to making memories with the next generation of Pascagoula residents. Come see us today!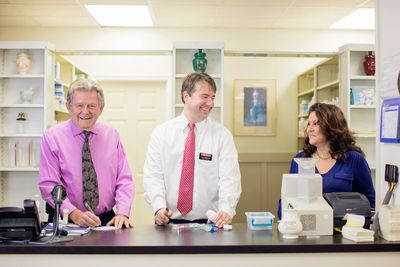 Our team
We're here to serve you. Our team is professional, highly-trained, and LOCAL. Got a question about your prescription? Give us a call, or better yet, stop in to say hello. We'll always have time for you at Sav-Rex.

Reminders
Set reminders to take your medications.

Refill On-The-Go
Refill your medications 24/7 without logging in.

User Profiles
Safely store and manage your list of prescriptions.

Delivery Options
Request a refill and delivery with a single click.